Several ways to Donate or Help!
Abba House Foundation Thailand
Send mail to:
556 , Mu 5,
Sahakornnikhom, Soi 5
Nongharn, Sansai, 
Chiang Mai,Thailand, 50290 

Abba House Foundation USA
Send mail or Donations to:
Abba House Foundation
P.O. Box 3701
Olathe, Ks 66063



Donate Now, easily and securely with PayPal. Click the Donate button below. PayPal accepts all major Credit Cards.
Abba House is a TAX DEDUCTIBLE NON PROFIT ORGANIZATION.

Email us at jmoore@abbahouse.net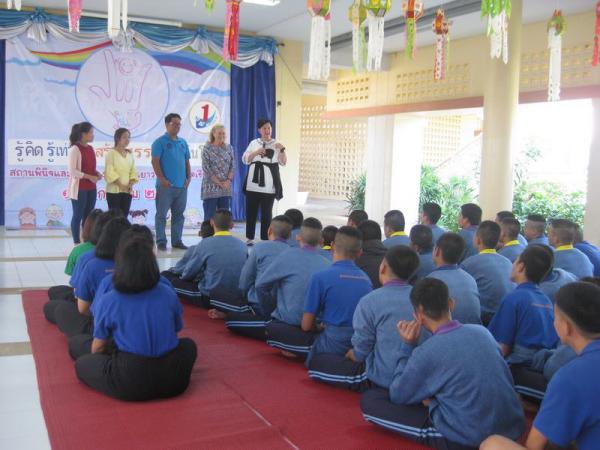 Abba House Needs List:
Sponsorship Program for Thai Teen girls - Several available
Help/Share/Full Programs available...any amount is appreciated
Help Sponsorship - $30
Share Sponsorship - $60
Full Sponsorship - $150 (for one teen)
Thai Bible - $10
Abba House teens attend 5 different schools. Because the Thai government only pays for education through the sixth grade we send children to private schools. We have tuition and transportation needs for specialty and public schools as well as technical and university programs.
We have recently relocated permanently to 3 acres of vacant land and deeded it under the Abba House Foundations name** This means it can never be sold and must always be used to care for Thai children. Several buildings are needed to house, minister and train young people, We need funding to finish our dorms, dining/fellowship hall, school area and staff quarters.
** Beware of charities having property deeded into their personal names.
Volunteers Needed!
Volunteers with skills in any of the following areas appreciated: :
- Mature Long term volunteers needed for one year - (free room included)
- Teaching English: Grammar and Conversational
- Grant Writing
- Tax Report Bookkeeper
- Jewelry Sales: help either through awareness parties or direct selling